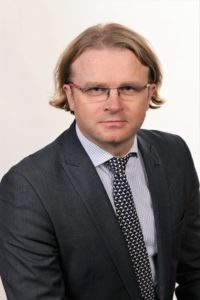 Attorney at law
Adam Zięba has years of professional experience as an in-house lawyer in international companies active in the commercial, services (IT) and manufacturing sectors (vehicles, electric and electronic industries). He is co-author of the publication on sector-specific exclusions in the automotive industry. As the Attorney at Law, he belongs to the District Chamber of Attorneys at Law in Warsaw.   
Education:
Adam Zięba is a graduate of Faculty of Law and Administration from University of Warsaw, has accomplished courses on the English and EU law (University of Cambridge) and Italian law (Università di Catania), he studied also law and economics at postgraduate studies at the Université Paris I Panthéon-Sorbonne.
Non-business passions:
History of art, oil painting, rowing.
Specializations:
Law of contracts;
litigation;
market analysis and support in legislative proceedings.
Customer service in language:
Polish;
English;
French;
Italian.